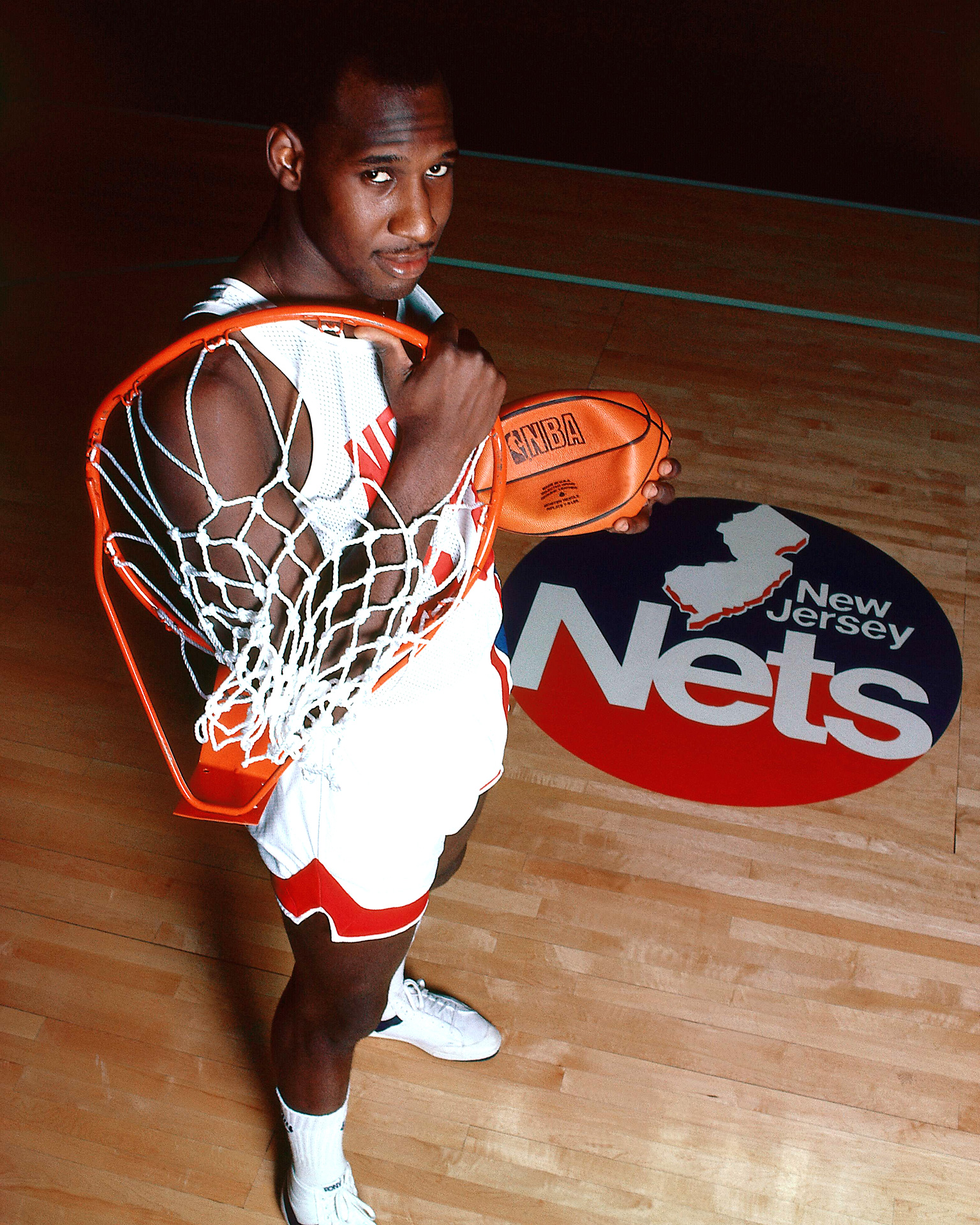 Thunder Strikes
By TIM DAVID HARVEY
"Its the Chocolate-Thunder-Flying, Robinzine-Crying, Teeth-Shaking, Glass-Breaking, Rump-Roasting, Bun-Toasting, Wham-Bam, Glass-Breaker-I-Am-Jam."-Darryl Dawkins.
He was the sneaker soaring-arena aerial-crowd chair collapsing-glass cutting-diamond in the rough-gold mining-tomahawk throwing-rim rocking-slam stuffer.
He was the barn burning-heavey haymaking-barrel busting-corn chopping-force farming-city boy rocking the country.
He was the life is like a box of chocolates-you never knew which dunk you where gonna get-leaving the forest of big men looking like gump-thunder sonic strike-like Seattle and Shawn before Oklahoma-kamikaze Kemp-umbrellas no use-you can't stop the reign.
He was the Florida hot-taken talents-magic of Orlando-kingdom reigned-Disney fantasia-Maynard Evans high jumper-school taker-evening class car pooling-trophy cabinet refurbisher-graduating great.
He was the Philly cheese-steak sharing-slam spreading-Dr. J consulting-Erving epic-Moses parting-Malone mailing-World B. Free changing-Peace playing-Metta magical-free throw line escaping-brotherly love boldly embracing-star treking-no man has gone before-dunk generations-dynamic generating-Rocky stair climbing-high jumper.
He was the ball busting-defense deflating-breakaway rim-backboard shattering-we're going to need a bigger basket-and the janitor-wheres the broom to sweep up this glass-and the time to make a new goal-the dust pan and brush of the game-leaving everyone stuck to the hardwood like dust.
He was the Chocolate Thunder-not self dubbed-but reason and rhyme promoted-puncuated and personified-but who bestowed I wonder-it was Stevie-yep magical Motown-Stevie Wonder-the writing was on the wall-no superstition-innervision-reaching for higher ground-signed, sealed and delivered-hotter than July-my Cherie amour-going crazy like Cooper-the silver linings of his play book-not even Michael could stop this Showtime-80's was just all about the court side seats watching Magic-you don't know Jack.
He was the famous fifth-perfect pick-seventies cool-to eighties rule-New Jersey and uniform-like Erving's opposite-Net gain-ABA game-then Jazz player-making magnificent music-the salt of Utah-motoring on to Detroit-Piston powerful-motor cities Wonder proud-record breaking-groove scratching-needle threading-what a hit-greatest classics.
He was the Globetrotting-born for Harlem-no purse stealing-glitter throwing-ball on a line-world on a string-Italy imported-Europe exported-game changeing-league legacy-basketball without borders-backboard boundary breaking-toast of Torino-Milano magnifying-Libertas liberating-global game giving-world apart talent-the CBA, IBA-league of his own he would play.
He was the did you see that blazer-suits you sir duke-knighted king-the ring was his realm-lord slammer, jammer-not from this earthly world-out of this universe-the basketball Gods showman-Juicy Lucy's first love-planet Lovetron's first born, amazing alien-the planets funkiest mothership connection-wilder than George Clinton-the Rim Wrecker, the Go-Rilla, the Look Out Below, the In-Your-Face Disgrace, the Cover Your Head, the Yo-Mama, and the Spine-Chiller Supreme-stat sheet seperator-"Sir Slam", "Dr. Dunkenstein"-mean, lean dunking machine-speed, skill and slam-quite simply put...the man.