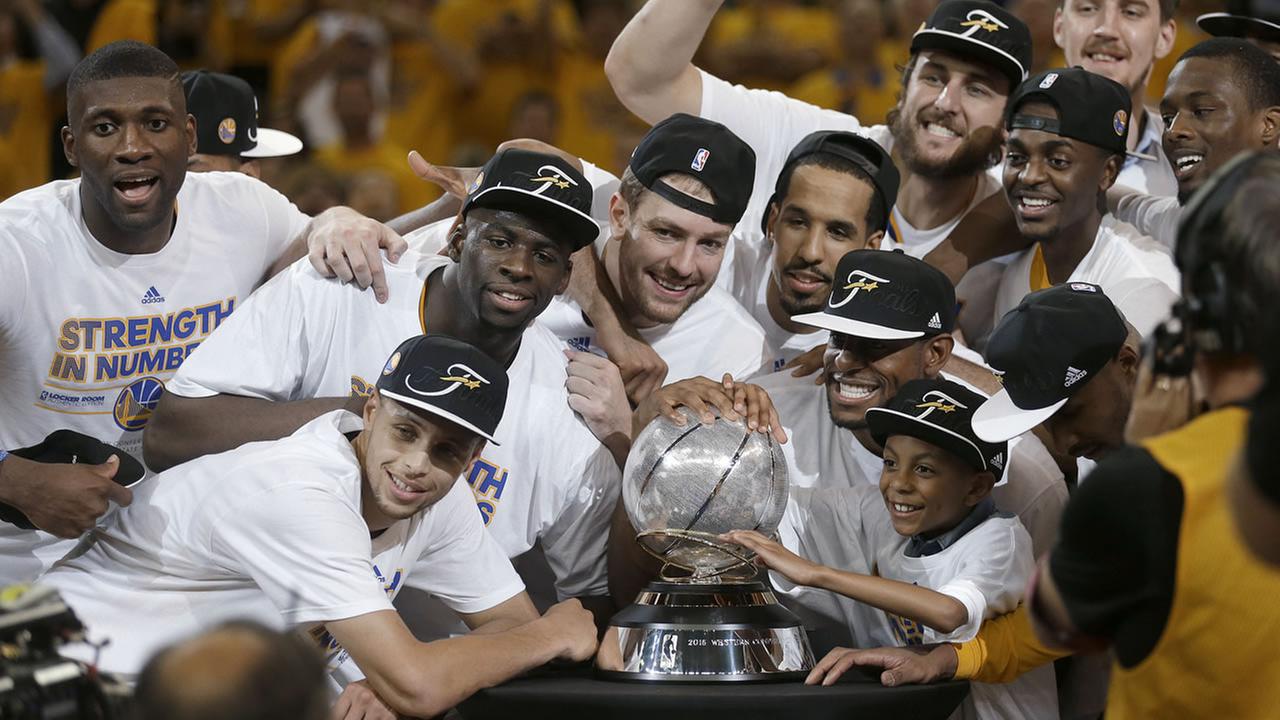 How Many Days Are Coming
?
By TIM DAVID HARVEY
What does early June mean to you? That last exam? The end of school or college maybe? A couple of weeks from that holiday you've been working towards all year? It could be anything but what does early June mean to an NBA player?
It means the final destination of the year for two NBA teams out of sixteen who endured the tough, long season and a play hard or go home playoff campaign. It means that one of these two teams will write their names in the NBA history books where the other team will merely remain an afterthought. It's about the NBA Finals and it will end with the champion team reaping all the glory and the success that every team worked hard for but that only one team can obtain.
It means more than the commercials, no matter how hot they are. It's truly amazing. It means more than the sneakers, no matter how nice those hyperdunks may be. It means more than all the big trades and news stories that dominate the 82 game long season instead of just being a sidebar. It means more than the state of the art, awe inspiring arenas, coupled with the money made off merchandise and the concessions, although there's not much that beats a Friday night big game with a brew and your closest. It means more than the emphatic player introductions, fireworks and in game entertainment, although that does get you fired up. It means more then the cheerleaders, although they do look real nice. It means more than the celebrities in the Jack Nicholson seats, dominating the first rows, although there's not much cooler than seeing Larry David sitting next to Spike Lee.
It means more than the expensive suits, and grown up, dress code envelope pushing fashions of the players arriving to the game. It even means more than the multi-million dollar endorsement deals and recession defying bidding wars for advertising space between timeouts. It even means more than any single player gracing the court that night. With all respect to the elite superstars of the league. It means more than almost every home fan wearing the same players jersey, this is all about every player on the floor and on the bench giving their all-as one-for a common goal. This is because what all it comes down too is the game itself, which for the majority of players, coaches and personnel will be the biggest game of their lives.
It's deeper then the midseason grind of a 10 game road trip. Its more vivid then the dream of a kid emulating a Jordan buzzer beater on the streets, his friend by his side assuming the role of the commentator, line for line like it was an infamous quote from a movie. For the two teams that make it you may have come close and tasted it before, but now you have first class reservations. It doesn't matter how long you've dreamed and waited for this moment you better be ready, because its here now.
No matter what happened this season, no matter how many games previously you won or lost it doesn't matter. No matter which journalist wrote you off or which pundit championed you it doesn't matter as its all about now. It's all about the next four to seven games. It's about every second from the tip to the buzzer. It's about every loose ball, every hustle, steal, charge, foul, free throw and every point whether made on the scoreboard or on the tone of the series. It's about the game as strategic as chess and as unpredictable and free as Jazz (word to Utah). It's about your heart, your enthusiasm your drive. It's all about how much you really want to win, because if your desires not as strong as your opponents then you simply wont win.
It's all about your chance to go down in history, it's all about those 'amazing' moments. It's all about Magic's junior sky-hook or his playing centre and leading his team to the 'chip in the absence of Kareem Abdul Jabbar. Its all about "Who caught it?", "Havlicek"! It's about warriors of the game like Willis Reed carrying his team on one leg. It's all about playing hard and prevailing over Bill Laimbeer and the rest of the Detroit Pistons who fight so tough. It's all about balloons falling on your floor with no one there to celebrate because you tempted fate to much in the face of Celtic pride.
It's about defying expectations, breaking rules, going against the grain. It's about not caring that no team has come back from a deficit of so many games, because your not going home tonight. It's about being wrote off completely and ignoring all put downs. It's when a strong team and unit defeats and almost sweeps a team with four Hall of Famer's on it. It's about every game counting. It's all about David beating Goliath at least once, draining it from deep whilst stepping over Tyronn Lue. It's about after a decade of never touching glory crying tears of joy one year to not one year later sitting in a suit and watching your team being eliminated. It's all about worst to first, best to least.
It's about Larry O'Brien, its about those fingers on your hands waiting for those rings. It's all about the same dream you had as a kid. It's all about working on your dream all day long and then bouncing your worn out Spalding against a poster of Larry Bird when it got too dark and cold to play outside. It's that dream that you would of spent all day as a kid chasing if it wasn't for knowing if you didn't respond to the next time your mum called you inside there would be hell to pay. It's about what means the world to you, what gets you out the bed, to the gym, to the court or just even what gets you to subscribe to the NBA League pass. Then again this is just basketball right? After all this is just the NBA Finals, just what you've been waiting all year to watch and just what the two teams have been waiting their whole lives for to play.
Get Ready.